Mental Health America of North Central Indiana is a 501(c)3 nonprofit organization which depends on donations to be able to accomplish its mission. In other words, we need your help! Your gift is important to us and those people and communities which we serve.
Cash Donations
Cash donations are always appreciated. Send your check or money order payable to Mental Health America to:
Mental Health America of NCI
700 E. Firmin St. Suite 263
Kokomo, IN 46902
Other Types of Donations:
There are many other ways to donate to MHA of NCI. Please consider the following:
Donations in memory of people, pets, places, or events.
Donations in honor of people or events
Bequests
Corporate & Organizational Donations
Foundation Funding
Legacy donations
Services:
Your professional skills, expertise and services are valuable to us and help us keep our expenses down. A donation of your services may even be tax deductible! What do you have to offer? Here are some ideas:
Computer technology
Construction
Counseling services
Delivery
United Way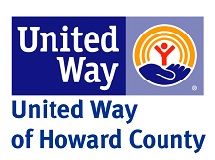 We are a United Way participating organization. Please consider a gift to: United Way of Howard County. You can even specify that it be directed to MHA.