Social Club - Howard County Fair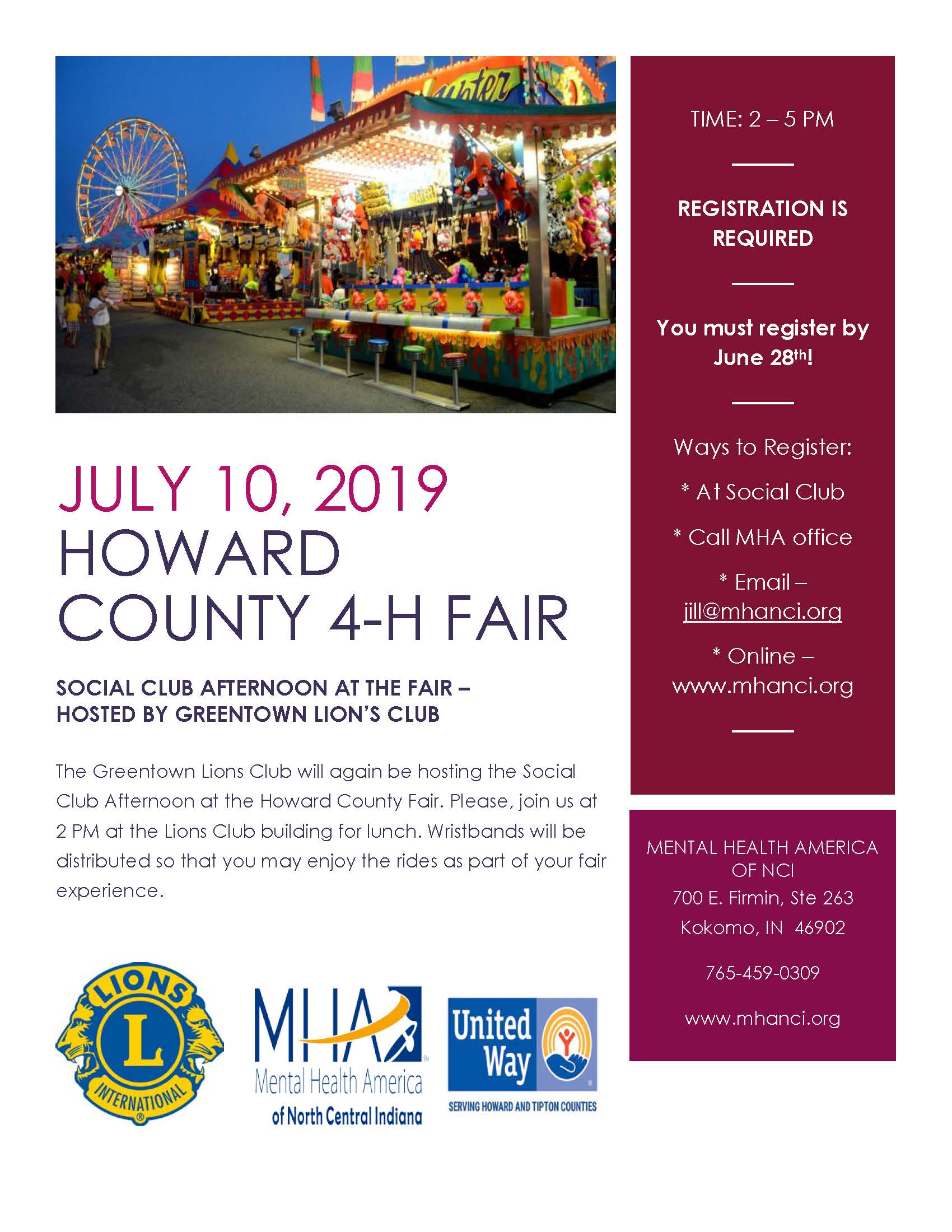 REGISTRATION REQUIRED BY JUNE 28TH!
The Greentown Lions Club will again be hosting the Social Club Afternoon at the Howard County Fair. Please, join us at 2 PM at the Lions Club building for lunch. Wristbands will be distributed so that you may enjoy the rides as part of your fair experience.