MHFA - Adult/ Miami County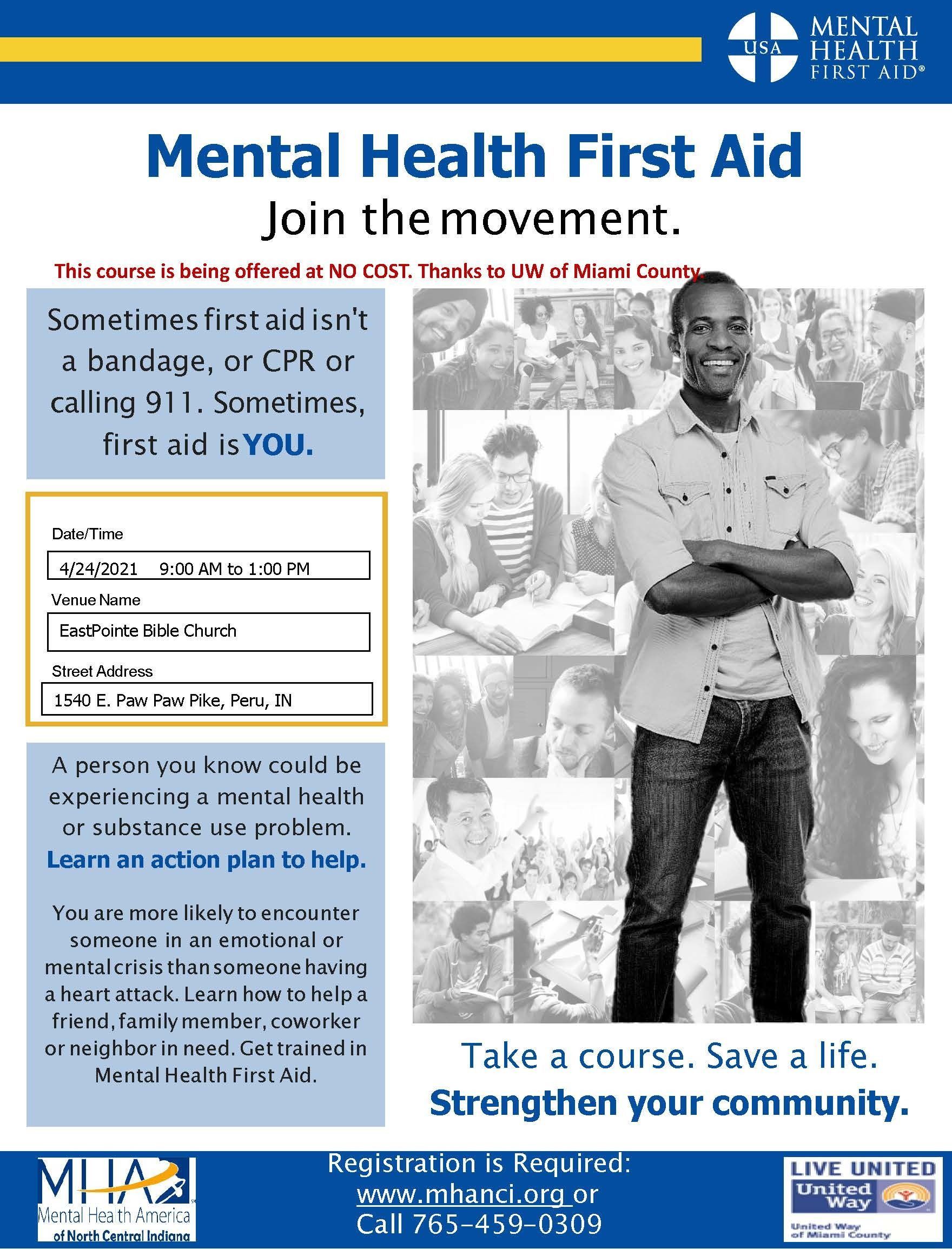 FREE!! This course is being instructed in the Blended Format. You will have to complete 2-Hours of Course pre-work, and attend the In-Person portion in order to be certified.
Registration is Required by March 22nd.
This course is sponsored by United Way of Miami County.